Top Polytechnic College in Sonepat (Sonipat) 2023 - Ranking, Fees & Admission
Updated on February 21, 2023:: Top Polytechnic Colleges in Sonepat 2023 - If you are posing to take Polytechnic admission in Sonepat (Sonipat) in 2023 then you must read out the most updated information as available on this page. We have tried to make an easy journey for the admission seekers who're looking for the best Polytechnic College in Sonepat, Haryana. This page gives you details of the Polytechnic College, course availability, admission process in Sonepat. Although, Polytechnic Colleges of Sonepat are providing Diploma engineering courses in many disciplines such as Automobile Engineering, Computer Engineering, Mechanical Engineering, Electrical Engineering, Civil Engineering under Haryana State Board Of Technical Education affiliation.
Important: Admission process has been started for 2023-2024 in Sonepat for Polytechnic Diploma Courses, so it is advised to the aspirants whose results have come or yet to come they may visit the desired college for admission in the respective course. If you need more information then you may go here for Polytechnic admission 2023 updated notification.
Since when it comes to college approval or affiliation in Sonepat then listed colleges on this page are approved by AICTE (Delhi, India) and affiliated to HSBTE.
Well, let us describe the notable details of HSBTE, HSBTE is the short name for Haryana State Board of Technical Education which was established by the Government of Haryana and the body's mission is to educate Diploma based Education in the field of Engineering & Technology, Architecture, Management, Accounts, Applied Art / Crafts and Pharmacy.
List of Top Polytechnic Colleges in Sonepat / Sonipat 2023 [Updated]
This page enables the students to check Private Diploma College, as well as the government Polytechnic College of Sonepat Haryana and all the listed colleges, which are best for full-time Polytechnic courses.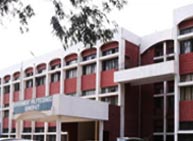 Govt. Polytechnic College
Affiliation: AICTE, HSBTE
Course Offers: Applied Science, Automobile Engineering, Chemical Engg.,Computer Sc. & Engg.Electrical Engg,Electronics & Comm Engineering,Finance, Accounts and Auditing,Instrumentation & Control Engg.,Mechanical Engg.,Workshop,DS Office
Founded Year: N/A
College Type: Government
Contact Number: 0130-2246757
Address: Rajdhana Road, Sector 1, Near ITI Chowk, Sonipat, Haryana-131001
Gateway Institute of Engineering and Technology Sonipat
Affiliation: AICTE, HSBTE
Course Offers: Diploma Civil Engineering and Diploma Mechanical Engineering
Founded Year: 2009
College Type: Private
Address: Sonepat, Haryana
BPS Mahila Polytechnic
Affiliation: AICTE, HSBTE
Course Offers: Pharmacy,Electronics and CommunicationEngineering, Medical Laboratory Technicians, Computer Engineering, IT, Fashion Technology, Architecture Engineering, Library and Information Science, Office Management & Computer Applications
Founded Year: 1984
College Type: Private
Contact Number: 01263-283 626
Address: B.P.S. Mahila Vishwavidyalaya Khanpur Kalan Sonipat-131305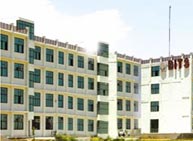 Bharat Institute of Polytechnic, Sonepat
Affiliation: AICTE, HSBTE
Course Offers: Electronics & Communication Engineering, Mechanical Engineering, Civil Engineering, Electrical Engineering and Computer Science Engineering
Founded Year: 2007
College Type: Private
Contact Number: 0130-2555871-876
Address Sonepat-Gohana National Highway, Near Mohana Police Station, Sonepat (Haryana)
P.M. (Puran Murti)Polytechnic Sonepat
Affiliation AICTE, HSBTE
Course Offers Aircraft Maintenance Engineering, Automobile Engineering, Civil Engineering, Computer Science and Engineering, Electrical Engineering, Electronics and COMMUNICATION Engineering, Mechanical Engineering, DMLT
Founded Year: 2008
College Type: Private
Address: Kami Road, Sonepat, Haryana