Top B.Tech Colleges in Bihar 2023: B.Tech Admission in Bihar & Ranking
Updated as on May 25, 2023: Top B.Tech Colleges in Bihar 2023 – If you want to be successful in your professional life, you should be more focused on choosing a premier college for acquiring a meaningful skill set. Well, all those aspiring candidates who're seeking a good B Tech College in Bihar either Private or Government can find the updated list of topmost colleges in Bihar with the complete admission process for 2023-24 and ranking granted as the Best B.Tech Colleges by the NIRF and other different prestigious agencies.
However, B Tech Colleges in Bihar have been imparting undergraduate level full-time B.Tech Engineering Courses. When it comes to which is the number one college for BTech in Bihar, IIT Patna and NIT Patna (previously known as Bihar College of Engineering) come up as the finest Engineering Colleges in Bihar.
Bihar B.Tech Admission Process 2023
To obtain B.Tech admission in Bihar 2023, students need to qualify JEE Main or state-level engineering entrance i.e. "The Bihar Combined Entrance Competitive Examination" which will be at end of the May or June. Find the eligibility criteria for B.Tech / Engineering admission in Bihar State.
| | |
| --- | --- |
| Eligibility | 12th |
| Admission Process | JEE Main | BCECEB | Direct |
| Number of Colleges | 10 |
| Minimum Marks Required | 50% |
List of Top B.Tech Colleges in Bihar 2023 [Updated]
We at Yuvamind are intensifying college search, check the list of Top Private B.Tech/Government B.Tech Colleges of Bihar according to the latest ranking 2023, educational quality and placement records.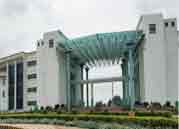 Course Offers: B. Tech (Engineering)
Founded Year: 2008
College Type: Government
Address: IIT Patna, Bihta, Bihar 801103
Course Offers: B. Tech (Engineering)
Founded Year: 1886
College Type: Government
Address: Ashok Rajpath Road, Patna, Bihar 800005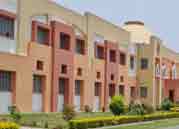 Course Offers: B. Tech
Founded Year: 2006
College Type: Private
Address: Near Patna Airport, P.O. Bihar Veterinary College, Patna 800014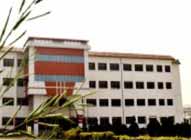 Affiliation: AICTE | Aryabhatta Knowledge University
Course Offers: B.Tech
Founded Year: 2009
College Type: Private
Address: Biada Industrial Growth Centre, NH 31 , Near Mahindra Showroom, Maranga, Purnia, Bihar 854301
Affiliation AICTE | Aryabhatta Knowledge University
Course Offers: B.Tech
Founded Year: 2008
College Type: Government
Address: Nagriama,Buniyadganj, Khizarsarai, Gaya (Bihar)-823003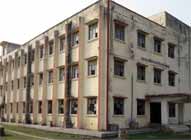 Affiliation: AICTE
Course Offers: B.Tech
College Type: N/A
Address: Campus of Govt. Polytechnic Saharsa, Bihar-852201(India)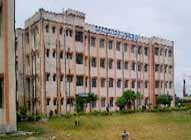 Affiliation: AICTE | Aryabhatta Knowledge University
Course Offers: B.Tech (Engineering)
Founded Year: 2012
College Type: Government
Address: Chhapra, Saran, Bihar,841301
Affiliation: AICTE | Aryabhatta Knowledge University
Course Offers: B.Tech (Engineering)
Founded Year: 2008
College Type: Private
Address: Gaya Industrial Area, Gaya, Bihar 823004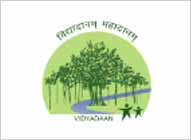 Affiliation: AICTE | Aryabhatta Knowledge University
Course Offers: B.Tech (Engineering)
Founded Year: 2010
College Type: Private
Address: Ariaon, Buxar, Bihar - 802 119, India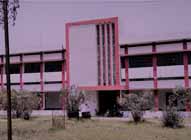 Affiliation: AICTE | Aryabhatta Knowledge University
Course Offers: B.Tech
Founded Year: 1954
College Type: Government
Address Daudpur Kothi, Muzaffarpur, Bihar 842001
You may also like:
Top Polytechnic Colleges in Bihar 2023
Top Diploma Engineering Colleges in India 2023
Top Engineering colleges in India 2023
Top B.Tech Colleges in Delhi NCR 2023
Top B.Tech Colleges in Noida / Greater Noida 2023
Uttar Pradesh B.Tech Admission 2023
Direct Engineering Admission 2023