Updated on July 11, 2020: Bangalore is an elite location for technical education where a great education is being provided to the enthusiast candidates to produce employable manpower. Well, if you look to pursuing BCA Course in Bangalore we then have listed Top BCA Colleges in Bangalore for the 2020-21 academic calendar. However, all the BCA Colleges in this location are focused on providing hands-on experience with more practical knowledge.
In order to BCA admission in Bangalore, applicants must have done 12th with a minimum of 45% marks find the initial details for BCA Admission.
| | |
| --- | --- |
| Eligibility | 12th with Physics, Chemistry and Mathematics |
| Admission Process | Direct | on Merit based | Entrance test |
| Fees | Rs. 50000/- 75000/-* per year |
| Number of Colleges | 10 |
| Minimum Marks Required | 45% |
List of Top BCA Colleges in Bangalore (Bengaluru)[Updated]
Top BCA Colleges in Bangalore - Find the details of Top 10 BCA (Bachelor of Computer Applications) Colleges in Bangalore with eligibility, college ranking and fees of most popular private BCA College in Bangalore, A complete guide also available for BCA Direct admission in Bangalore/ Bengaluru.
Bangalore University
Affiliation UGC | NAAC | AIU | ACU
Course Offers BCA
Founded Year 1964
University Type Government
Address Jnana Bharathi, Bangalore (Bengaluru), Karnataka 560056
Kristu Jayanti College
Affiliation Bangalore University | NAAC
Course Offers BCA
Founded Year 1999
College Type Autonomous
Address Kothanur (PO), Bangalore (Bengaluru), Karnataka 560077
Christ University
Affiliation Catholic | UGC | NAAC
Course Offers BCA
Founded Year 1969
University Type Private
Address Hosur Road, Bengaluru, Karnataka 560029
Presidency College
Affiliation AICTE | NAAC | Bangalore University
Course Offers BCA
Founded Year 2001
College Type Private
Address Kempapura, Hebbal, Bangalore (Bengaluru), Karnataka 560024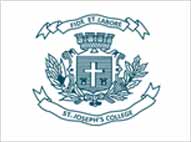 St. Joseph's College
Affiliation N/A
Course Offers BCA
Founded Year 1882
College Type Autonomous
Address Shanti Nagar, Bangalore (Bengaluru), Karnataka 560027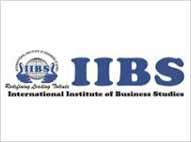 International Institute of Business Studies
Affiliation AICTE | Bangalore University
Course Offers BCA
Founded Year 2001
College Type Private
Address Kanaka Nagar, Nagawara, Bangalore (Bengaluru), Karnataka 560032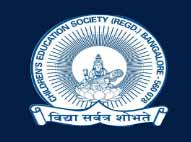 The Oxford College of Science
Affiliation Bangalore University
Course Offers BCA
Founded Year 1974
College Type Private
Address Sector IV, HSR Layout, Bengaluru, Karnataka 560102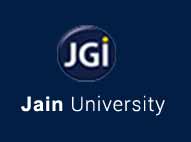 Jain University
Affiliation NAAC | AICTE | ACU | UGC
Course Offers BCA
Founded Year 2009
University Type Private
Address Behind Big Bazaar, Bengaluru, Karnataka 560069
New Horizon College of Engineering
Affiliation AICTE | VTU | NBA
Course Offers BCA
Founded Year 2001
College Type Private
Address Bengaluru, Karnataka 560107
St. Hopkins College
Affiliation Bangalore University | NAAC
Course Offers BCA
Founded Year 2009
College Type Private
Address Bengaluru, Karnataka 560107
You may also like