Top DMLT Colleges in Odisha, DMLT and DMRT Admission in Odisha, Orissa
Published on October 1, 2017: Seeking Top DMLT College in Odisha - Here is most popular Diploma in Medical Laboratory Technology Colleges in Orissa list updated notification for Odisha DMLT Admission 2018-2019.
We found few the best DMLT (Diploma in Medical Laboratory Technology) in Odisha government and private colleges in the location they strive to give outstanding education in the field of medical sciences.
| | |
| --- | --- |
| Eligibility: | 12th with Physics, Chemistry and Mathematics |
| Admission Process: | Entrance Test | Direct |
| Number of Colleges: | 7 |
| Minimum Marks Required: | 45% |
DMLT Admission in Odisha 2018
The Process of Diploma in Medical Laboratory Technology in Odisha is might vary on the institutions if the candidates want to get DMLT Admission in Odisha Government College then they are suggested to qualify DMET Odisha Exam will be conducted by irectorate of Medical Education & Training, Odisha, Bhubaneswar.
List of Top DMLT Colleges / Institutes in Odisha
It is advised to the candidates that if you're prepared to DMRT and DMLT Admission in Odisha find the details of below listed colleges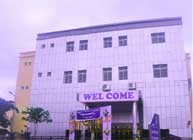 Sri Ram Chandra Bhanj Medical College and Hospital
Affiliation Utkal University
Course Offers DMLT
Founded Year 1944
College TypeGovenment
Address Dock Road, Manglabag, Cuttack, Odisha 753007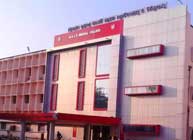 Maharaja Krishna Chandra Gajapati Medical College & Hospital
Affiliation AICTE | MCI
Course Offers DMLT
Founded Year 1962
College Type Government
Address Berhampur,Ganjam,Odisha-760 004 (INDIA)
Veer Surendra Sai Institute of Medical Sciences and Research
Affiliation AICTE | MCI | DMET
Course Offers DMLT
Founded Year 1959
College Type Government
Address Burla, Dist-Sambalpur, Odisha, India-768017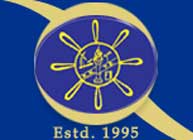 Kashinath Institute of Technological Education
Affiliation AICTE | I.C.A.M. | I.M.T.R
Course Offers DMLT
Founded Year 1995
College Type N/A
Address Swarup Nagar, No.- 05, Baripada,Odisha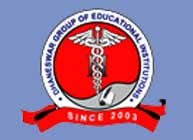 Dhaneswar Group of Educational Institutions
Affiliation AICTE | INC
Course Offers DMLT
Founded Year N/A
College Type Private
Address Badambadi Square, Cuttack, Odisha-753001 (INDIA)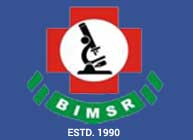 Bhava Institute of Medical Science and Research
Affiliation AICTE | INC
Course Offers DMLT
Founded Year 1990
College Type Private
Address IRC Village , Bhubaneswar, Odisha-751015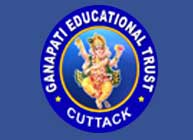 Ganapati Educational Trust Institute of Medical Technology
Affiliation N/A
Course Offers DMLT
Founded Year 2009
College Type Private
Address Sector-9, Cuttack - 753014
You may also like
Top DMLT College in Andhra Pradesh
Top Paramedical College in Delhi NCR