Top B.Pharmacy Colleges in Delhi NCR - B.Pharmacy Admission in Delhi NCR 2019
Updated as on June 16, 2019: A ranking is an exercise in which colleges are given the position based educational quality. Here you will find the updated rank of the Top B.Pharmacy Colleges in Delhi NCR. Now, students can also access all analogous details for B.Pharmacy admission 2019. Recently, the National Institute Ranking Framework [NIRF] revealed the list of Top Pharmacy Colleges – Few Pharmaceutical colleges in Delhi have been topped in the row while Jamia Hamdard has become number 1 pharmacy college in Delhi.
Top Rank B.Pharmacy College in Delhi NCR announces admission notification for 2019 session, students are advised to apply for the enrollment.
Looking for B.Pharmacy Admission in Delhi NCR, you have to follow only few steps to admission in this course look at below options.

Step 1. Top most B. Pharmacy Colleges which are imparting education in pharmacy in Delhi/NCR they conduct common entrance test and they are responsible to provide admission in B. Pharmacy/ B. Pharma in same location.
Step 2. This is one of the best step i.e Direct B. Pharmacy Admission in Delhi NCR and from few years this option is mostly opting by aspirants.
About Bachelor of Pharmacy
Bachelor of Pharmacy is also known as short name B.Pharm or B. Pharmacy. This is an undergraduate four years degree course in the field of Pharmacy education. Those students who have seen a dream to become a pharmacist and wants to get
admission in Bachelor of Pharmacy
(B. Pharmacy) course, class 12th from science stream with minimum 50% marks is mandatory for them.  Apart from students must know the eligibility of B. Pharmacy admission edibility as mentioned below.
Students must be 12th pass-out from recognized board
Physics, Chemistry and Biology subjects also mandatory
List of Top B. Pharmacy Colleges in Delhi NCR [updated] - Ranking 2019
B. Pharmacy Admission process 2019 has been undergone, the board/university has been released the dates of the events, application form, and time table. Find the details of a top and the best private and government B. Pharmacy College / Institute / Universities of Delhi NCR. However, the responsibilities of colleges are to provide holistic education in terms of pharmaceuticals education and research so that aspirants shall be capable to qualify any kind challenges in the pharmacy industry. Top Private B.Pharmacy / Government [Pharmacy] Colleges are listed here.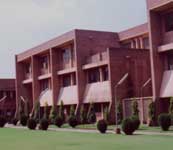 Mehrauli - Badarpur Road, Near Batra Hospital, Hamdard Nagar, New Delhi, Delhi 110062
Contact Us 011 2605 9686
Courses Available:
B.Pharma
Jamia Hamdard University is a Top Pharmacy College in Delhi is awarded as the first choice among all the pharmacy colleges in India in NIRF pharmacy ranking 2019. Jamia Hamdard University is located at Hamdard Nagar, Delhi was established in 1989 and it is an 'A' grade deemed university status by NACC.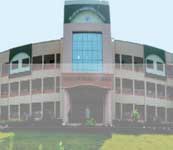 HIMT College of Pharmacy (Greater Noida)
8, Institutional Area, Knowledge Park -I, Greater Noida, Gautam Buddha Nagar, UP 201301

Helpline Numbe: 0120 232 6817
Courses Available:
B.Pharma
HIMT College of Pharmacy is one of the best College for Pharmacy courses located in Greater Noida, Delhi NCR. This College is Approved by AICTE

Maharaja Surajmal Institute
Delhi/NCR
Contact Us :-

1800 102 4431

Courses Available:
B. Pharmacy

Maharaja Surajmal Institute is a self-financing institute located in Delhi and the college was established in 1978 with aim to provide excellent education in B.Pharmacy.
Sanskar College of Pharmacy & Research
NH-24, Ahead Masuri Canal, Opp. Jindal Nagar Ghaziabad-201302, Delhi-NCR

Phone Number : +91 82859 39026
Courses Available:
B.Pharma
Sanskar College of Pharmacy & Research one of the This College is Approved by AICTE & AKTU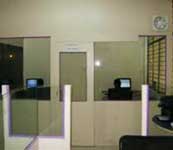 Techware Institute of Technology (Delhi),
111/9,Kishangarh Asaf Ali Marg, Vasant Kunj,New Delhi,Delhi 110070
Contact Us 099102 27124
Courses Available:
B.Pharma
Techware Institute of Technology is top class College in Delhi. Take direct admission in B.Pharma for 2018 session. Eligibility 12th pass out.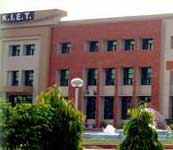 KIET School of Pharmacy (Ghaziabad)
13 KM STONE, GHAZIABAD-MEERUT ROAD, Ghaziabad, Uttar Pradesh 201206
Contact Us: 01232 228 224
Courses Available:
B.Pharma
Students are coming from different parts of India. KIET School of Pharmacy Best Pharmacy College in Delhi/NCR. If you are looking for Pharmacy College in UP KIET School of Pharmacy is the best for your Course.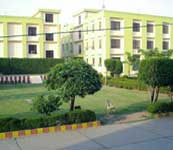 Raj Kumar Goel Institute of Technology (RKGIT)
5 Km Stone, Delhi-Meerut Road, Opp. Jain Tube Co. Ltd., Ghaziabad, Uttar Pradesh 201001

Contact Us: 0120 278 8273
Courses Available:
B.Pharma
RKGIT Pharmacy College admission 2018 will be started after 12th result announcement 2018. Students can take admission in this college for B.Pharma course.
Sonepat, Delhi NCR

Helpline Numbe: 7053173229
Courses Available:
B. Pharmacy

Puran Murti College of Pharmacy (PM College of Pharmacy) is a private college offers courses in pharmacy like D. Pharmacy, B. Pharmacy students can apply for admission 2018 and the college is located in Sonepat haryana, Delhi NCR.

Gurugram, Gurgaon Delhi NCR
Contact Us Apply Here
Courses Available:
D.Pharmacy, B.Pharmacy
Apeejay Stya University is a private international university located in Sohna, Gurgaon Haryana offers D. Pharmacy, B.Pharmcy Courses admission is open enroll Today.
Career after Pharmacy
There are various career options available for the science students after the completion of B.Pharm degree. The students can get admission for higher studies after completion of this course in the field of Pharmacy education as Master of Pharmacy (M.Pharm). Nowadays; B. Pharmacy has got a popular place due to more than more requirements in the field of medical sector year to year. They can also practice as a Pharmacist and work in the field of industries related to the prescription, manufacture & provision of medicines.  They are enable to open own medical store.
The B.Pharm is one of the decent job oriented course among the science students after class 12th. In this course the students study about the drugs and medicines, Pharmaceutical Engineering, Medicinal Chemistry etc.  Many of students have acquired decent job with good salary in the field of medical industries or hospitals nowadays. This course imparts a large numbers of job opportunities in the public and private sector. The Pharmacy Courses are approved by the All India Council of Technical Education (AICTE) & Pharmacy Council of India (PCI).