Top DMLT College in Punjab - Admission, Eligibility 2019
Published on September 4, 2018: Seeking Top DMLT Colleges in Punjab for Diploma based Medical Laboratory Technology admission here. We simplify the way to get details of Best DMLT College in Punjab.
This page contains Government DMLT College in Punjab if the students could not get admission in Government DMLT college then they can find the list of and name of Private DMLT Colleges in Punjab.
The colleges/institutes are promoting Paramedical education in the location so that can learn deep knowledge paramedical.
| | |
| --- | --- |
| Eligibility: | 10th, 12th |
| Admission Process: | Entrance Test | Direct |
| Number of Colleges: | 9 |
| Minimum Marks Required: | 45% |
Any who have done 10th Matric and 12th are eligible to DMLT Admission in Punjab which is One year/Two year Diploma Course in Medical Laboratory Technology.
List of Top DMLT Colleges in Punjab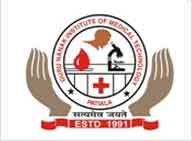 Guru Nanak Institue of Medical Technology
Affiliation ACITE
Course Offers DMLT
Founded Year 1991
Address Main road old factory area Patiala, Punjab-147001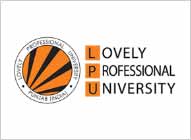 Lovely Professional University
Affiliation AICTE | PCI
Course Offers DMLT
Founded Year 2005
Address Jalandhar - Delhi G.T. Road, Phagwara, Punjab 144411
Baba Hira Singh Bhattal Institute of Engineering and Technology
Affiliation AICTE | MRSPTU | PSBTE
Course Offers DMLT
Founded Year 2005
Address Sunam Jakhal Road, Lehragaga, Sangrur, Punjab 148031
I.K. Gujral Punjab Technical University
Affiliation AICTE | PCI
Course Offers DMLT
Founded Year 1997
Address Ibban, Kapurthala, Punjab 144603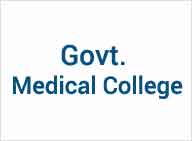 government medical college Patiala
Affiliation N/A
Course Offers DMLT
Founded Year 1953
Address Rajindra Hospital, Patiala
Adarsh Bhartiya College
Affiliation AICTE | GNDU
Course Offers DMLT
Founded Year 1974
Address Mamun, Pathankot, Punjab 145001
Adesh Group Of Institutions (DMLT)
Affiliation AICTE | GNDU
Course Offers DMLT
Founded Year 1991
Address Mamun, Pathankot, Punjab 145001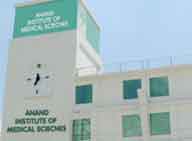 Anand Institute of Medical Science
Affiliation AICTE | PCI
Course Offers DMLT
Founded Year 2003
Address Ludhiana, Punjab 141003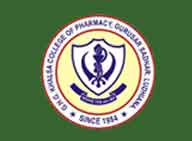 GHG Khalsa College of Pharmacy
Affiliation AICTE | PCI
Course Offers DMLT
Founded Year 2003
Address Ludhiana,Punjab-141104 (India)
You may also like
Top Paramedical College in Delhi NCR
Top DMLT Colleges in Delhi NCR
Top DMLT Colleges in Rajasthan