Direct Engineering Admission 2020-2021 – Top Private Engineering Colleges
Updated on August 25, 2019: Direct Engineering Admission 2020 processes probably start in coming days, the candidates who want to take direct Engineering admission in top private engineering college in India then they all need to register with us for further help. Below, we have described, what's the direct engineering admission and its process? with all the valid points.
In recent, the engineering college has been announced engineering admission 2020-2020 and inviting application form for the 2020 academic year. The admission to be given into degree level engineering course based on many phases like Entrance, Merit (Marks) and Direct. We would like to take the name of few most prestigious engineering colleges i.e. "IITs, NITs, and Central Colleges" which are offering engineering courses like B.Tech Automobile Engineering, B.Tech Aeronautical Engineering, B.Tech Civil Engineering, B.Tech Computer Science Engineering, B.Tech Electrical & Communication, B.Tech Information Technology, B.Tech Mechanical Engineering but they all give admission based on JEE Main rank. No doubt, there's top-notch demand of these colleges and intuitions in India. Every learner dreams to be part of above mentioned colleges.
Are you wondering to get Direct Engineering admission or how to take direct admission in Engineering in top college in India?
Answers is here, we welcome to the platform, where you meet the opportunities to get Direct Engineering Admissions in India's leading top private collages through vacant seats and management quota. We're an authorized admission partner of the best private Engineering Colleges of India from different cities few are among them "Delhi, Ghaziabad, Noida (Greater Noida), Bangalore, Rajasthan, Punjab, Dehradun, Haridwar, Neemrana, Sonepat, Panipat and many more.."
What is Direct Engineering Admission in India?
The process of Admission into engineering course without giving an entrance test for admission is called Direct Engineering Admission. But note that the most important thing that every student who's looking for degree level engineering direct admission in various courses such as B.Tech and B.E., B.Arch even in Diploma Engineering. So, you should not ignore to know about direct engineering admission eligibility in India that is 45% marks in intermediate in Science (12th/I.Sc.) with Physics, Chemistry and Mathematics as well one compulsory subject is also needed.
The process of Direct Engineering Admission
It is based on few criteria such as "Age, Marks in Higher Secondary Education and Nationality". Look at following details will be required while getting admission in chosen college for B.Tech Admission.
Age = 17 years
Marks = 45% from recognized board
Nationality = Indian
Why Direct Engineering Admission is the best in case you couldn't qualify the entrance exam for engineering admission.
Look, as per the data of JEE Main and including other engineering entrance test those almost 12 lakhs to 14 lakhs students do appear in the exam. Only 10-15% students do clear the exam. The question comes to the admission and to save the current year. Direct engineering Admission remains only the option if you take decision with sanity.
So we would like to recommend that choose the best private engineering college where you can get direct admission. Don't delay to opt the best one college from curetted colleges from all around India.
@Bangalore

Bengaluru is sometimes pronounced as Bangalore which is known as a high-tech city. If you are one who is an enthusiast to join good engineering college in Bangalore for direct admission in Bangalore. Now we have made simple way to get it done Check more for Engineering Admission in Bangalore.
@Delhi NCR

Nothing is wondering to say that students are being attracted to get admission in DTU, IIT Delhi college and other central college due to education quality and placement records but it is also fact that all students can't get admission into these colleges due seat limitation and its admission process criteria but Direct Engineering admission can be done accept these college. Students may move towards to direct admission process which is available in other Private Engineering College in Delhi NCR.
@Ghaziabad

Well, Students have another good option in terms of Direct Engineering admission in Ghaziabad; let us explain about Ghaziabad and well known engineering colleges which are available in this location, Ghaziabad is a district of U.P (Uttar Pradesh) which is adjoining to Delhi and Noida. In this location, few Engineering colleges are laid with good educational quality with affiliation of Dr. A.P.J. Abdul Kalam Technical University Uttar Pradesh (APJAKTU). Click here for college details.
@Noida (Greater Noida)

Noida is really a great place in Delhi NCR for higher education there are plenty of private engineering colleges are available in Noida and Greater Noida. You may also choose this place for Direct Engineering admission in the best private engineering College in Noida here in this location college are approved by the AICTE even accredited by NAAC "A". Click here for college details Noida Engineering Colleges.
@Gurgaon

Whenever we talk about the engineering college in Delhi NCR, Gurgaon (now become Gurugram) comes in our mind. It is true that the world class engineering colleges are laid in Gurgaon. Finally we're also the part of the few best Private engineering colleges (Universities) of Gurgaon. So our endeavor is always on high to provide the best solutions for the deserving candidates for Direct Engineering Admission in streams such as "B.Tech Computer Science Engineering, B.Tech Cloud computing, B.Tech Civil Engineering, B.tech Mechanical Engineering, B.Tech Electrical engineering, B.Tech Aeronautical Engineering, B.Tech Information Technology, B.Arch and other relevant courses in Engineering".
@Rajasthan

The Engineering Colleges in Rajasthan are well equipped with all the necessary education materials and committed for excellent education. With our easier supports the candidates can get Direct engineering admission in Rajasthan in the best college without giving JEE Main exam.
@Dehradun

Get our extensive support for Direct Engineering admission in Dehradun through vacant seats.
Best Placement Engineering Colleges.
Employment is the biggest question for every one, so aspirants might be too curious to know that they will get 100% job after B.Tech engineering course or not then we would like to remind you that if you'll get good education then sure you can get Job after pursuing the course.
Find out which are the Top 10 Private Engineering College in India and get their details for Admission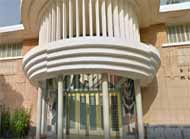 Accredited UGC
Course Offers B.Tech in Civil, Mechanical, Manufacturing, Electrical, Electronics, Chemical, Electronics & Instrumentation, Computer Science
Founded Year 1964
College Type Private
Address Pilani, Rajasthan 333031
Vellore Institute of Technology
Affiliation UGC
Course Offers B.Tech in Electronics and Telecommunication, Computer, Polymer, Information Technology, Petrochemical, Petroleum and Mechanical Engineering
Founded Year 1984
College Type Private
Address Vellore, Tamil Nadu 632014
Maharashtra Institute of Technology
Affiliation AICTE
Course Offers B.Tech
Founded Year 1983
College Type Private
Address Pune, Maharashtra
RV College of Engineering
Affiliation AICTE | VTU
Course Offers B.E (Engineering)
Founded Year 1963
College TypePrivate
Intake ExamKCET | GATE
Address Bengaluru (Bangalore), Karnataka 560059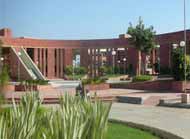 Affiliation UGC
Course Offers B.Tech
Founded Year 2003
College Type Private
Address Jaipur, Rajasthan 302031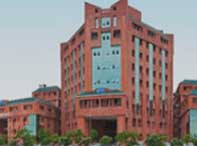 Affiliation UGC
Course Offers B.Tech (Engineering)
Founded Year 2009
Address Greater Noida, Uttar Pradesh 201306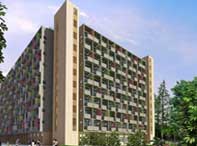 Affiliation UGC
Course Offers B. Tech (Engineering)
Founded Year 2011
Address Greater Noida, Uttar Pradesh 201306 (Delhi NCR) India
Affiliation AKTU
Course Offers B.Tech (Engineering)
Founded Year 2006
Address 46, Knowledge Park III, Greater Noida, Uttar Pradesh 201308
Affiliation DCRUST
Course Offers B.Tech (Engineering)
Founded Year 2009
Address Sonipat Haryana -131001
JECRC University
Affiliation UGC
Course Offers B.Tech (Engineering)
Founded Year 2012
Address Vidhani, Sitapura Extension, Jaipur - 303905 Rajasthan, India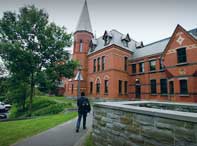 Bennett University, Greater Noida
Affiliation Bennett University
Course Offers B.Tech (Engineering)
Founded Year 2016
Address Greater Noida, Uttar Pradesh 201310