Top Diploma Civil Engineering Colleges in Delhi NCR 2019 – Admission, Ranking & Fee
This is the exclusive place where you know the most reputed Diploma Civil Engineering Colleges in Delhi NCR (Top Polytechnic Civil Engineering College in Delhi) according to Yuvamind research/ranking 2019.
Civil engineering is a course which explains about land mapping, surveying the land before making bridge/ giant infrastructures and boosting the skills about disaster management and other relevant concepts.
Well, Civil engineering courses are developed in many forms such as Diploma, Bachelor, Master, and Doctorate in Civil engineering. Civil engineering has been brought revolution in the real estate industry. However, it is an AICTE/UGC approved the course. Previously, it is well described Diploma Civil Engineering Course which you may read. In the casual chatting, we raise a humble question why should I do the Civil engineering course? To answer your question, know you should do it? Because there's a simple concept of doing Diploma Civil Engineering is student gets a chance to work in government body as a civil engineer, surveying officer and so on.
Highlights
| | |
| --- | --- |
| Eligibility: | 10/12th with Physics, Chemistry and Mathematics/ITI |
| Admission Process: | Direct | on Merit based | Entrance test |
| Fees: | Rs. 30000/- 150000/-* per year |
| Number of Colleges: | 10 |
| Minimum Marks Required: | 35% |
Today's, a large number of professional civil engineers are required in the real-estate companies, environment modeling sector and in the next 5-10 years civil engineering's scope would come up with the new wave. One who having rich practical skills can also start own company but you must be a mature civil engineer.
List of Top Diploma Civil Engineering Colleges in Delhi NCR - Updated
So, are you looking for Diploma Polytechnic Civil Engineering Colleges in Delhi / NCR instantly? Good, below the list of Top Polytechnic College in Delhi as given below, providing the highly education oriented Diploma Civil Engineering Course.
Affiliation AICTE | Board of Technical Education, Delhi
Course Offers: Diploma Civil Engineering
Founded Year: 1962
College Type: Government
Address: Pusa, New Delhi, Delhi 110012

Aryabhatt Institute Of Technology
Affiliation AICTE | Board of Technical Education, Delhi
Course Offers: Diploma Civil Engineering
Founded Year: 1962
College Type: Government
Address: Karnal Road, New Delhi, Delhi 110033

Affiliation: AICTE | HSBTE
Course Offers: Diploma Civil Engineering
Founded Year: 2009
Call for Admission: :7053173229
College Type: Private
Address: Kami Road, Sonepat, Haryana
Affiliation: AICTE | UPBTE
Course Offers: Diploma Civil Engineering
Founded Year: 1994
College Type: Private
Address: Greater Noida (Delhi NCR)

Sanskar Polytechnic College, Ghaziabad
Affiliation: AICTE | AKTU
Course Offers: Diploma Civil Engineering
Founded Year: 2005
College Type: Private
Address: Jindal Nagar Ghaziabad UP 201302

Affiliation: AICTE | HSBTE
Course Offers: Diploma Civil Engineering
Founded Year: 2008
Call for Admission: 8448466417
College Type: Private
Address: Rattangarh, Sonepat, Haryana
Affiliation: AICTE | HSBTE
Course Offers: Diploma Civil Engineering
Founded Year: 2009
Call for Admission: 9211258690
College Type: Private
Address: Rattangarh, Sonepat, Haryana

Affiliation: AICTE | BTE Lucknow
Course Offers: Diploma Civil Engineering
Founded Year: 2006
College Type: Private
Address: Knowledge Park-III, Greater Noida, (U.P.), 201306
Affiliation: AICTE | BTE Uttar Pradesh
Course Offers: Diploma Civil Engineering
Founded Year: 2003
College Type: Private
Address: Knowledge Park -III, Greater Noida, Uttar Pradesh 201310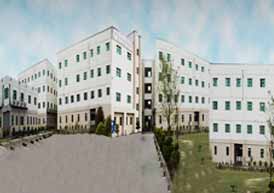 Affiliation: AICTE | HSBTE
Course Offers: Diploma Civil Engineering
Founded Year: 2009
Call for Admission: 8285939026
College Type: Private
Address: NH-1, Samalkha, Panipat, Haryana 132115
---
You may also like: