Top BBA Colleges in Delhi, BBA Admission 2019 – 2020 in Delhi Private and Govt. College
Updated as on September 5, 2018: Top BBA Colleges in Delhi NCR – Do you too much influensed by business tycoon?, and want to step ahead for BBA admission. Geart, we've fundamentally transformed the way to check Top BBA Colleges in Delhi NCR with latest emerged ranking 2019 for them. So, lets Get Started!
BBA is 3-year degree level program and there are many subjects available in BBA program like finance, marketing, retail marketing and others. Students learn about wide range concepts of business strategies.
BBA Course is designed to impart learners with holistic understanding of business and administration and the course makes you eligible for well representative /manager so that you can put you view in-front of the audience and among the clients without hesitation. Get an excellent support for Direct BBA admission in Delhi NCR without donation.
| | |
| --- | --- |
| Eligibility: | 12th with any subject |
| Admission Process: | Direct | on Merit base | CET Delhi entrance test |
| Fees: | Rs.45000/- 150000/-* per year |
| Number of Colleges: | 26 |
| Minimum Marks Required: | 45%* |
List of Top BBA Colleges in Delhi NCR
Here, we're showing the details of Private and Government BBA Colleges who're affiliated with Delhi University or other university and few are autonomous. Move ahead to Choose BBA program college below.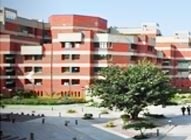 Guru Gobind Singh Indraprastha University
Affiliation University Grants Commission
Course Offers BBA
Founded Year 1998
Address Sector 16C, Dwarka, Delhi, 110078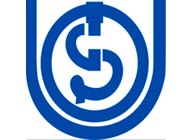 Indira Gandhi National Open University
Affiliation Central universities
Course Offers BBA
Founded Year 1985
Address IGNOU Main Road, Maidan Garhi, Saket,Delhi 110068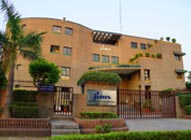 Jagan Institute of Management Studies
Affiliation All India Council for Technical Education
Course Offers BBA
Founded Year 1993
Address 3, Inst. Area, Sector-5, Near Rithala Metro Station, Rohini Institutional Area,Delhi-110085
Jamia Hamdard University
Affiliation University Grants Commission
Course Offers BBA
Founded Year 1989
Address Mehrauli - Badarpur Road, Near Batra Hospital, Hamdard Nagar, New Delhi-110062
Kurukshetra University
Affiliation University Grants Commission, Bar Council of India
Course Offers BBA
Founded Year 1957
Address Kurukshetra, Thanesar, Haryana 136119
Amity University
Affiliation University Grants Commission, NAAC
Course Offers BBA
Founded Year 1995
Address Sector-125, Noida, Uttar Pradesh 201313
Maharaja Surajmal Institute of Technology
Affiliation Guru Gobind Singh Indraprastha University
Course Offers BBA
Founded Year 1979
Address C-4, Lal Sain Mandir Marg, Janak Puri,Delhi-110058
Lingaya's University
Affiliation University Grants Commission, AIESEC
Course Offers BBA
Founded Year 2009
Address Nachauli, Jasana Road, Old Faridabad, Faridabad, Haryana 121002
Fairfield Institute of Management and Technology
Affiliation University Grants Commission
Course Offers BBA
Founded Year 2008
Address Kapashera, New Delhi, Delhi 110037
Vivekananda Institute of Professional Studies
Affiliation GGSI,UGC, AICTE, BCI
Course Offers BBA
Founded Year 1998
Address 18,Outer Ring Road, AU Block, Pitampura, Delhi, 110034
BM Group of Technology and Managment
Affiliation Maharishi Dayanand University, AICTE
Course Offers BBA
Founded Year N/A
Address Village Hari Nagar (Dumha), Teh- Farrukh Nagar, Distt-Gurgaon, HR-123506
Shobhit University
Affiliation University Grants Commission
Course Offers BBA
Founded Year 2006
Address NH-58, Modipuram, Meerut, Uttar Pradesh 250110
Institute of Information Technology & Management
Affiliation GGSIP University
Course Offers BBA
Founded Year 1999
Address D-29, D-Block, Institutional Area, Janakpuri, Delhi-110058
Chanderprabhu Jain College of Higher Studies and School of Law
Affiliation Guru Gobind Singh Indraprastha University
Course Offers BBA
Founded Year N/A
Address Plot No. OCF, Sector A-8, Narela, New Delhi - 110040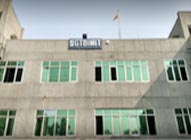 Shri Guru Tegh Bahadur Institute of Management and Information Technology
Affiliation Guru Gobind Singh Indraprastha University
Course Offers BBA
Founded Year N/A
Address 24, Gurdwara Nanak Piao Campus G.T. Karnal Road, Delhi, 110033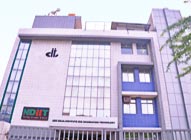 New Delhi Institute for Information Technology and Management
Affiliation University Grants Commission
Course Offers BBA
Founded Year N/A
Address 108, MOR Pocket ,Block 1, Kalkaji Extension, Kalkaji, Delhi-110019
PDM University, Bahadurgarh
Affiliation UGC
Course Offers BBA
Founded Year 1995
Address Bahadurgarh, Haryana 124507 (Delhi NCR)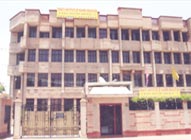 Trinity Institute of Professional Studies - TIHE, Delhi
Affiliation Guru Gobind Singh Indraprastha University
Course Offers BBA
Founded Year 2000
Address Sector 9 Dwarka, New Delhi
I.T.S. Engineering College, Greater Noida
Affiliation Dr. A.P.J. Abdul Kalam Technical University / AICTE
Course Offers BBA
Founded Year 2006
Address Greater Noida, Uttar Pradesh 201308
Sharda University - BCA College, Greater Noida
Affiliation University Grants Commission (UCG)
Course Offers BBA
Founded Year 2009
Address Greater Noida, Uttar Pradesh (Delhi NCR)
PM College of Engineering,Sonipat
Affiliation University Grants Commission
Course Offers BBA
Founded Year 2008
Address Sonipat, haryana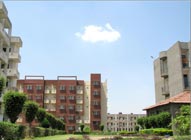 Shree Guru Gobind Singh Tricentenary University (SGT), Gurgaon
Affiliation UCG
Course Offers BBA
Founded Year 2013
Address Gurgaon-Badli Road, Gurugram, Haryana 122505
JB Knowledge Park, Faridabad
Affiliation MDU
Course Offers BBA
Founded Year 2008
Address Faridabad, Haryana 121002 (Delhi NCR)
Manav Rachna University, Faridabad
Affiliation University Grants Commission / NAAC
Course Offers BBA
Founded Year 2004
Address Faridabad, Delhi NCR
KR Mangalam University, Gurgaon
Affiliation University Grants Commission
Course Offers BBA
Founded Year 2013
Address Sohna Road, Gurgaon, Haryana 122103
Ansal University, Gurgaon
Affiliation University Grants Commission
Course Offers BBA
Founded Year 2012
Affiliation Sector 55, Gurugram, Haryana 122003 (Delhi NCR)
Eligibility to Admission in BBA
The students who has done 12th in any subjects with 50% can apply for BBA Admission in Delhi or its nearby location like Gurgaon, Noida, Greater Noida, Sonepat and many more…
Courses Available in BBA
BBA in retail marketing
BBA in Data Analytics with IBM
Logistics & Supply Chain
Human Resource
Marketing
Hospitality and Tourism Management
Insurance & Risk Management
Family Business Management
E-Banking and Finance
Financial Markets
You may also like