Top MBA Colleges in Delhi NCR, Direct MBA Admission in Delhi 2019
Latest updates as on September 9, 2018: Top MBA Colleges in Delhi NCR – Find comprehensive details, the list of the best Private and Government MBA (Management) Colleges, Institutes and University based on latest ranking 2019 who are offering MBA Courses in Delhi NCR. Business Management schools in Delhi NCR are fully focused to impart the best education about business management.
Most Important:, Most Popular B-Schools like FMS, IIFT, MDI, IMI and others come in Delhi NCR set to announce admission events for 2019 batch. This page delivers updated notification for admission into MBA College for the Delhi and NCR location. So be connected this page.
Eligibility for MBA Admission in Delhi
All those who want to get admission in MBA in Delhi they all must qualify CAT, MAT or entrance exams are conducted for MBA Admission. Essential information has been shown in the tabular structure. 50% marks in graduation is minimum qualification for the admissions.
| | |
| --- | --- |
| Eligibility: | Graduation with any subject |
| Admission Process: | CAT | MAT | Direct | on Merit base |
| Fees: | Rs. 4-10 lakh (Fees might be varying according to the college) |
| Number of Colleges: | 13 |
| Minimum Marks Required: | 50%* |
What is MBA?
The MBA or Master of Business Administration is 2 years full time and part time master level course and it is most significant course for the students who wish to make their career in business management field.
An MBA course comes with many subjects' options such as Executive, HR, Accounting, Marketing, IT, Business law, Finance, Managerial Economic and others.
Why MBA Course?
We often see that students get inspired to do MBA, but they might face critical issues due to anon information behind the course admission process. So, we try to bring your attention to know the facts why you need to pursue the MBA Course.
To be fair, as per the latest research MBA course is being much popularized, due to following advantages. Find the glimpse here.

Better Job Opportunity: After MBA completing the MBA you'll meet an excellent Job Opportunity.
Promotion in Designation (Career change): If you're working in any PSU company and you have done MBA during job you might get hike with promotion in the same company. Mostly companies give priority of MBA holder.
Entrepreneurship: Once you have done MBA you might start your own company.
Management Skills: An MBA holder can be good manger who can handle every tough situation easily with soft skills. He/She can be good leader they will be capable to adopt easily new culture.
List of Top MBA Colleges in Delhi NCR
Faculty of Management Studies
Affiliation Delhi University
Course Offers MBA
Course Type Full Time and Evening Programmes
Founded Year 1954
Address Opp. Kirorimal College, University Enclave, Delhi, 110007
Amity Business School
Affiliation Amity University
Course Offers MBA
Course Type Full Time | Part Time and Distance
Founded Year 1999
Address Sector 125, Noida, Uttar Pradesh 201313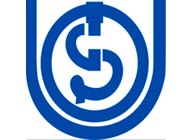 Indira Gandhi National Open University
Affiliation Central universities
Course Offers MBA
Course Type Distance / Correspondence
Founded Year 1985
Address IGNOU Main Road, Maidan Garhi, Saket,Delhi 110068
Bharati Vidyapeeth Institute Of Management and Research
Affiliation Guru Gobind Singh Indraprastha University
Course Offers MBA
Founded Year 1999
Address Paschim Vihar, Near East Metro Station, Delhi
GD Goenka University
Affiliation UGC
Course Offers MBA
Course Type Full Time
Founded Year 2013
Address Sohna Gurgaon Road Sohna, Haryana
I.T.S Engineering College
Affiliation APJKTU
Course Offers MBA
Course Type Full Time
Founded Year 2006
Address 46, Knowledge Park III, Greater Noida, Uttar Pradesh 201308 (Delhi/NCR)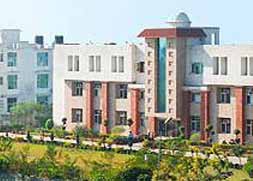 Panipat Institute Of Engineering and Technology
Affiliation Kurukshetra University
Course Offers MBA
Course Type Full Time
Founded Year N/A
Address 70 Milestone, NH1, Village Pattikalyana, Samalkha, Bapura, Haryana-132102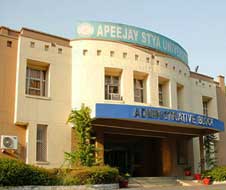 Apeejay Stya University School of Engineering & Technology
Affiliation UGC
Course Offers MBA
Course Type Full Time
Founded Year 2010
Address Gurgaon(Gurugram), Haryana (Delhi-NCR)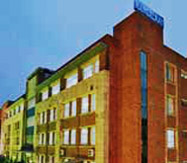 Mangalmay Institute of Engineering and Technology
Affiliation APJKTU
Course Offers MBA
Course Type Full Time
Founded Year 2002
Address Greater Noida, Delhi NCR
Galgotias Institute of Management & Technology
Affiliation Self
Course Offers MBA
Course Type Full Time
Founded Year 1999
Address 1, Knowledge Park, Phase II, Greater Noida, Uttar Pradesh 201306
PDM University
Affiliation UGC
Course Offers MBA
Course Type Full Time
Founded Year 2016
Address Bahadurgarh, Haryana (Delhi-NCR)

Accurate Institute of Management & Technology
Affiliation APJKTU
Course Offers MBA
Course Type Full Time
Founded Year 2006
Address Greater Noida, Delhi NCR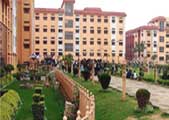 Lingaya's University
Affiliation UGC
Course Offers MBA
Course Type Full Time
Founded Year 2009
Address Faridabad, Haryana (Delhi-NCR)
MBA Courses Available
MBA in retail marketing
MBA in Data Analytics with IBM
MBA Logistics & Supply Chain
MBA Human Resource
Marketing
Hospitality and Tourism Management
Insurance & Risk Management
Family Business Management
E-Banking and Finance
Financial Markets
You may also like