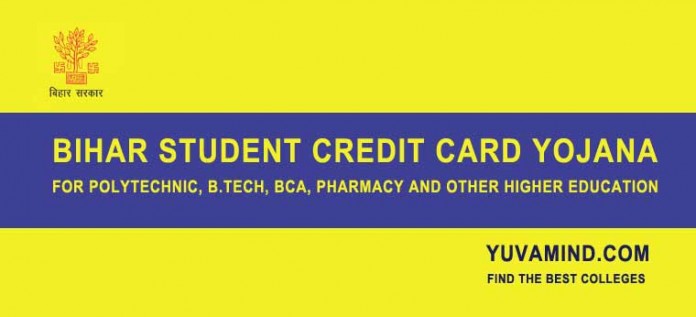 A new scam has been busted in Bihar and many popular colleges and agents are involved in Bihar Student Credit Card Yojana scam. As per the report, the case was not exposed by state government officers but they have blacklisted some private colleges and university in which most of the colleges are from Rajasthan, Punjab, Madhya Pradesh, Uttar Pradesh. Surprisingly, those students have taken admission in these colleges from Bihar through an agent (consultants) where their infrastructures were in the poor conditions. Most of the colleges found that admission was offered more than seats availability. However, the department of education in Bihar has been decided to revoke the benefits for the blacklisted colleges as well as universities.
Important 
Now under the new policy, the benefit of Student Credit Card will now be available only to the aspirants who are studying in the institutions established in the list of institutions established by the UGC, India, and NAAC accredited Colleges.
Agents made a big amount
Consultants / Agents in the state who utilize this scheme as butter on the bread and made big amount approx 3 crore, the data says that they trapped the students and sent them in the university and college where was no any transparency in the admission rules and was not well-established infrastructure for the students.
Recommendation to all the students
Students, highly insist don't consultant any consultant who are demanding extra charge in the name of consultancy they can mislead you that can cause a bad experience for your future.